We offer QuickBooks consulting and training services to help you take control of your company's financial information.
There is a reason why QuickBooks is one of the most popular bookkeeping and accounting software programs out there. It is powerful enough for everything from small businesses to more complex ones, yet it is very user friendly. The program also offers flexibility, so you can choose which version fits your business operations. The most complicated part of using QuickBooks is getting it set up correctly to begin with. At Goodson & Taylor CPAs, we offer QuickBooks consulting and training that will get you off on the right foot.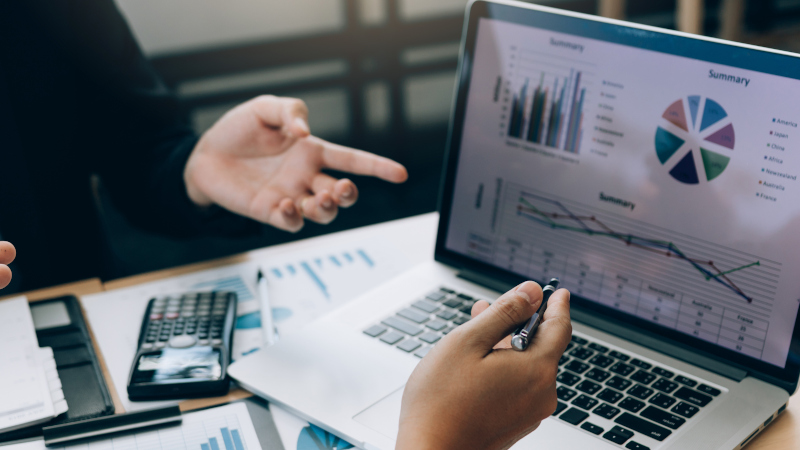 We have been serving the accounting needs of businesses in the Wilmington, North Carolina area since 1981. We were here when Intuit was founded using a DOS version called Quicken. When QuickBooks launched in 1998 as a huge improvement to Quicken, it was a definite move in the right direction and enjoyed immediate popularity. We also saw how each subsequent release added features and made it easier to use. We watched QuickBooks grow over the years and joined in the excitement of our clients when they created a web-based version. We applauded when they came out with versions for specific types of businesses.
We'll make sure you accurately record and report your business' financial transactions with our bookkeeping services.
One of the things we love about QuickBooks is that you can have a better idea of your company's financial health at every turn instead of waiting for a quarterly or even a monthly report to be prepared. While we can take your input and verify everything before doing the final financial statement, you already have a good idea about what is going on by pulling up various reports. If you would like to schedule a consultation to learn more about QuickBooks, don't hesitate to reach out to us.
---
At Goodson & Taylor CPAs, we offer QuickBooks training to clients in Wilmington, Leland, Burgaw, Hampstead, Wrightsville Beach, Carolina Beach, and Kure Beach, North Carolina.