We have worked with QuickBooks for Small Business software for years, even back when it was called Quicken.
There are some Wilmington, North Carolina businesses that handle all their bookkeeping and accounting in house. Others turn the entire process over to a CPA. Most fall somewhere in between. At Goodson & Taylor CPAs, we can actually be of assistance to you regardless of how much of your accounting process you handle and how much you outsource. If you use QuickBooks for Small Business software, it is easy for us to jump in whenever you need us, even if that is at the very beginning in getting it set up, so you can do most, if not all, of it yourself.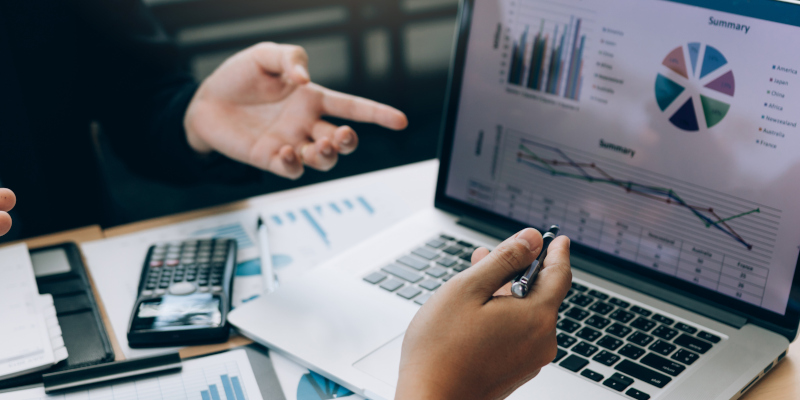 One caution we want to offer regarding setting up the QuickBooks for Small Business software yourself is that the software has undergone tremendous upgrades over the years. If you've used it in the past and it has been several years since you worked with it, you may not think it is even the same program because it truly has changed a great deal. You needn't stress about it, however, as with our more than four decades of experience, we can help you get it set up and functioning the way it should. We have worked with this software for a very long time. In fact, we remember when it went by the name of Quicken. We have seen how it has grown and become more adaptable to various industries and small to medium businesses, and we've seen what it takes to get accurate reports you can feel confident about.
One of the great things about QuickBooks for Small Business is its flexibility. While keeping it user-friendly has always been a focus, they have incorporated enough adaptability to make it a powerhouse for growing with your business. Should you find that how it was set up when you started your business isn't working for you as well as you'd like, reach out to us and we can help you make any changes that will enable you to have the information you need to make solid business decisions.
A common way for small to medium businesses to incorporate using QuickBooks for Small Business while working with a CPA is for you to enter the day-to-day financial transactions and then leave it to our team to do reconciliations, reviews, journal entries, and the final compilation of the financial statement for the period of time you desire. Some companies require monthly reports, others are fine with quarterly, and a rare few only need an annual report. We will tailor our services based on your specific needs, and we can change that at any time as your business grows and changes.
If you currently have QuickBooks for Small Business and need some help with it, are considering obtaining this software and have questions, or are up and running fine but would like to outsource some of the tasks, don't hesitate to reach out to us. We look forward to helping you have a firm understanding of your financials, so they can be useful to you for making business decisions.
---
At Goodson & Taylor CPAs, we offer QuickBooks for small business services to clients in Wilmington, Leland, Burgaw, Hampstead, Wrightsville Beach, Carolina Beach, and Kure Beach, North Carolina.