Our QuickBooks training will give you confidence in the accuracy of your reports.
Computers have certainly made many things easier for us. Very high on that list is the ability to keep track of financial information and ensure calculations are performed correctly. However, it is critical to make sure the data is input accurately, or the results are bound to be inaccurate as well. At Goodson & Taylor CPAs, we are a valuable resource for helping companies in the Wilmington, North Carolina area have confidence in their financial records when using QuickBooks accounting software.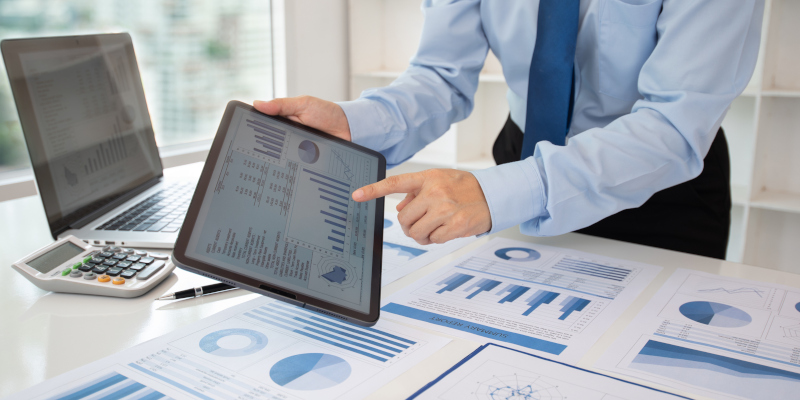 It is a common misconception that a company only requires QuickBooks training when first getting started with the software or starting a new business. While that is definitely a good time to do so, we can help you out at any time. We know that the software is constantly changing, and with every upgrade comes a bit of confusion at the beginning. Instead of struggling through it and perhaps messing up your books, let us provide the QuickBooks training your staff needs to navigate the upgrades.
QuickBooks training is also helpful when you have a staff member change. Whenever you hire someone new, even if they have experience with QuickBooks, you don't know if their expertise matches up with how your company is set up. They might also be unfamiliar with the latest upgrades. Let us help them get up to date with the software and your setup.
Another reason to turn to us for QuickBooks training is if you aren't using the software to its full capacity and need guidance on other features you could be using that could prove helpful. QuickBooks has changed drastically over the years from when it went by the name of Quicken. We have been in business since 1981, so we've followed along and kept up to date, so we can always be of service to our customers who use QuickBooks. You can count on our QuickBooks training being as thorough as you need it to be.
We are experienced with helping individuals gain a full understanding of QuickBooks, and we understand that everyone learns at a different rate. We take the time necessary to ensure your staff is left with no unanswered questions or is confused about the proper way to input information or use features in any way. They can also reach out to us with questions after the training has concluded.
To get started with QuickBooks training, just let us know what aspects of the software you need help with. You may have everything down pat except for just one or two features, or you may need a full training course as a brand-new user. You might just have questions about new tools that have been added that would be useful for your industry. Whatever the case might be, you can count on us to guide you, so you never have to worry about the accuracy of the data you are getting in your reports. Contact us today to schedule a consultation appointment where we can dive into how we can best serve your QuickBooks training needs.
---
At Goodson & Taylor CPAs, we offer QuickBooks training to clients in Wilmington, Leland, Burgaw, Hampstead, Wrightsville Beach, Carolina Beach, and Kure Beach, North Carolina.